220 VAC Coil - 4 Pole - 100 AMP @ 240 VAC / 80 AMP @ 480 VAC - Normally Open
SKU: 4100NO-220A
Mercury Displacement Relays are all designed and built to meet the most exacting demands of industry. They have won their high place in the electrical field by doing the tough and tricky jobs that ordinary equipment could at best do in an uncertain manner. They have proved their ability to stand up under the most adverse conditions of temperature, dust and moisture, in all types of applications.
The 100-AMP normally open contactors are designed and manufactured to high quality specifications and the contactors are commonly used in various heating, lighting, and many other industrial applications including high voltage ultraviolet type loads. The contacts are encased in hermetically sealed stainless steel tubes to provide reliable switching for millions of operations. MDI has manufactured this contactor since 1975. It is available in the single, two, three & four pole models.
4100NO-220A (Resistive) SpecSheet
Torque Specifications

Coil Screws: 7 in-lb
Terminal Screws: 45 in-lb
Operate Time: 50 milliseconds
Release Time: 80 milliseconds
Contacts:

100 AMP @ 240 VAC Resistive or General Purpose
80 AMP @ 480 VAC Resistive or General Purpose

Contact Resistance: .001 ohm
Coil: 208/240V 50/60 Hz
Coil Terminals: #6 Binding Head Screws
Load Terminals: 2-8 AWG Compression Type
Dielectric Withstand: 2500 VAC RMS
Longevity: Millions of Cycles
Temperature Range: -35°C to 85°C
100NOH
AC Resistive

240 VAC @ 100 AMPS
480 VAC @ 80 AMPS
600 VAC @ 70 AMPS

AC Inductive
(P.F. 0.4 or Greater)

120 VAC @ 100 AMPS
240 VAC @ 100 AMPS

General Purpose
(P.F. 0.7 or greater)

NC 240 VAC @ 80 AMPS
NO(H) 240 VAC @ 100 AMPS
480 VAC @ 80 AMPS

DC Resistive Heating

48 VDC @ 100 AMPS
125 VDC @ 50 AMPS
250 VDC @ 30 AMPS

Tungsten Lamp
Motor Loads

Single Phase

120 VAC @ 7.5 H.P.
240 VAC @ 10 H.P.

Three Phase

240 VAC @ 15 H.P.
480 VAC @ 20 H.P.
100NO Only
AC Resistive

240 VAC @ 100 AMPS
480 VAC @ 80 AMPS
600 VAC @ 70 AMPS

Tungsten Lamp
Motor Loads
IMERC State Restrictions'
Due to mercury-added products being banned or phased out in some states, MDI cannot ship Mercury added products (Relays, Switches and Floats) to the following IMERC states:
Connecticut (CT), Minnesota (MN), Maine (ME), Massachusetts (MA), New Hampshire (NH), New York (NY), Rhode Island (RI), or Vermont (VT)
These states belong to the Interstate Mercury Education and Reduction Clearinghouse (IMERC) group, which have these restrictions.
Exemptions are currently being applied for in cases where Mercury Relays and Switches are being used to replace relays and switches in equipment originally manufactured with Mercury Relays and Switches. But, currently, MDI cannot ship into these states.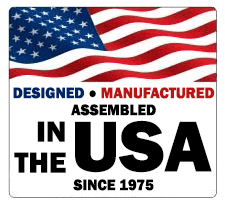 Since 1975, MDI
Quality - Durability - Reliability
Free Shipping on Orders over $150 (Some Restrictions May Apply)
Special Pricing on Larger Quantities
Customer Satisfaction is Our #1 Priority
Click here to Download our PDF Catalog
Need it Custom? Use the form below.
GENERAL INFORMATION
All the care required for the manufacture of high-grade instruments is used in the manufacture of the switches. All switch parts are specially cleaned, and contamination is avoided by use of tweezers, gloves, etc., when making assemblies.
Contactors are hermetically sealed with high quality glass to metal seals.
The stainless steel tube is totally encapsulated in high grade UL approved epoxy to prevent moisture damage and voltage breakdown through the protective coating.
The coils are wound on compact nylon bobbins and molded onto the metal tube to provide minimum power loss. This allows for low coil power required to actuate the contactor. This also enables the units to handle high loads with minimum derating due to higher ambient temperatures.
Inert gases internally prevent excessive arcing between the mercury and the electrodes which enables the unit to function for millions of cycles with very low contact resistance, and minimum deterioration of the internal parts.
Available in all standard coil voltages, in single, two and three pole arrangements. Other coil voltages available upon request.
In multiple pole units each tube is actuated by its own coil. This eliminates pull-in variation between contact tubes, assuring consistent switching.
MERCURY TO METAL CONTACTOR
The load terminals are isolated from each other by the glass in the hermetic seal. "The plunger assembly", which includes the ceramic insulator, the magnetic sleeve and related parts, floats on the mercury pool. When the coil is powered causing a magnetic field, the plunger assembly is pulled down into the mercury pool which is in turn displaced and moved up to make contact with the electrode, closing the circuit between the top and bottom load terminal, which is connected to the stainless steel can. For constant duty applications, a return spring is used in place of the buffer spring.
PROPER FUSING IS REQUIRED
While MDIs contactors handle high inrush, such as lamp loads, very well, mercury contactors are susceptible to damage by short circuit currents, and should be fused to minimize short circuit fault currents. Fast acting UL class RK-1 and class J fuses and semiconductor I²t fuses more effectively protect relays than other fuses. These are low-peak fuses designed to limit short circuit currents. Regardless, when there is a short circuit, relay operations should be closely monitored afterward because of the possibility of concealed damage that could cause the relays to behave inconsistently.
For more information, please click here.